IA Events & Activities 2015-2019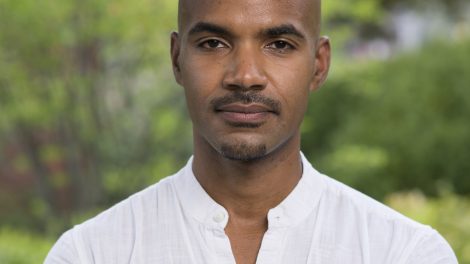 Professor Kris Manjapra
April 8, 2019, Professor Kris Manjapra is welcomed to Lafayette College by the International Affairs program as The Robert ('69) and Margaret Pastor Lecture in International Affairs speaker, cosponsored by Africana Studies and Anthropology & Sociology. His lecture is entitled "Black Ghosts of Empire: Exploring Reparations and Post-Slavery Archives.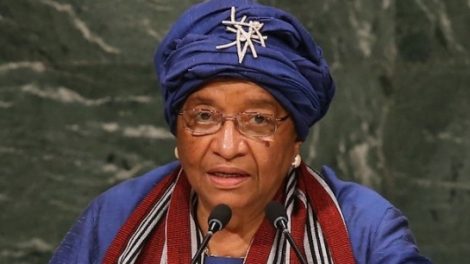 President and Nobel Laureate Ellen Johnson Sirleaf
October 23, 2018 President Ellen Johnson Sirleaf is welcomed to Lafayette College as the Class of 1961 Endowed Lecture Series speaker, cosponsored by International Affairs, Africana Studies, and Women and Gender Studies. President Sirleaf is a Nobel Peace Prize Laureate for her work in advancing women's rights.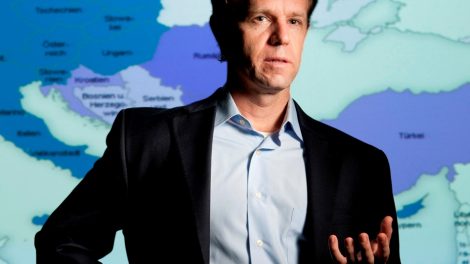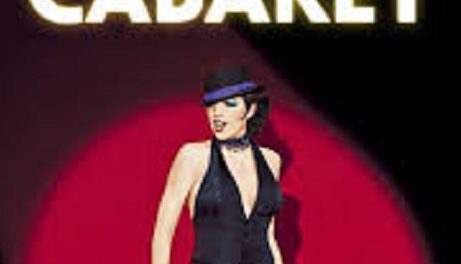 Special Showing of "Caberet"
As part of the 2017-2018 Faculty Favorites Film Series, IA Professor Angelika von Wahl sponsored a showing of Caberet. Pre and Post show discussions focused on the Nazi Party's violent rise to power which is a powerful, ever-present undercurrent in the 1972 film.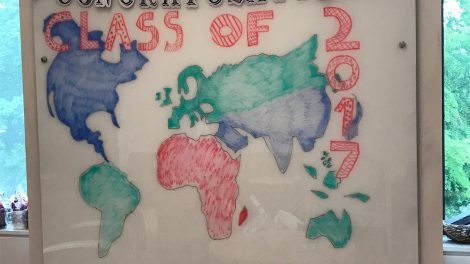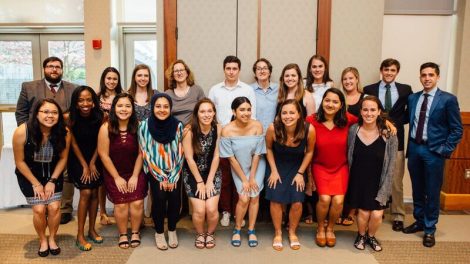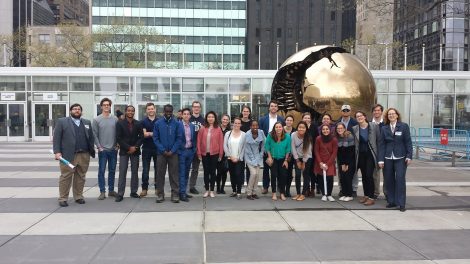 IA Visits the United Nations
In April 2017, students from the IA Capstone Seminar ventured to the United Nations in New York City to take a tour and attend briefings with UN representatives. Briefing topics included: Work of the United Nations to Fight Terrorism and Women's Rights.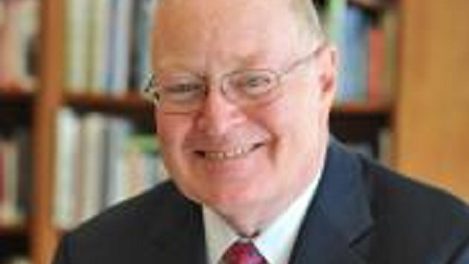 John H. Coatsworth
Professor Coatsworth, the Provost of Columbia University, joined the Lafayette community in Colton Chapel on April 17, 2017 to present, "U.S. Foreign Policy in the Trump Era." This lecture was sponsored by The Robert ('69) and Margaret Pastor Lecture Series in International Affairs.
Click here to read more about the Coatsworth lecture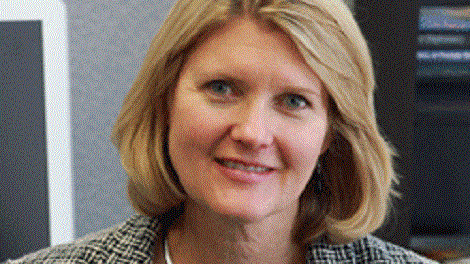 Patricia Scroggs
Patricia Scroggs, Director of the Charles B. Rangel International Affairs Program at Howard University hosted a workshop for IA students focusing on how to make applications and interviews stand out for fellowships and professional opportunities relevant to the foreign service. Feb. 24, 2017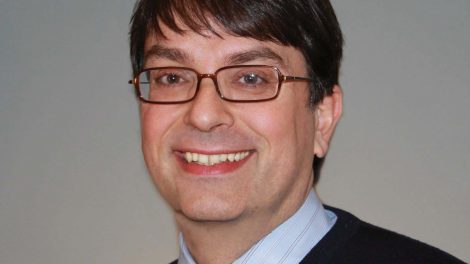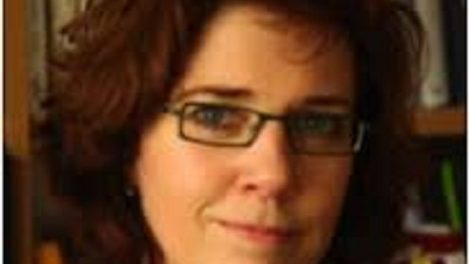 Gabriele Abels
Professor Gabriele Abels is the Jean Monnet Chair of European Integration at the Institute of Political Science, Univ. of Tuebingen, Germany. On April 26, 2016, Professor Abels presented, "Theorizing European Integration through a Gendered Lens: What Difference Does it Make?" to the Lafayette community.
Click here to read more about the Gabriele Abels event.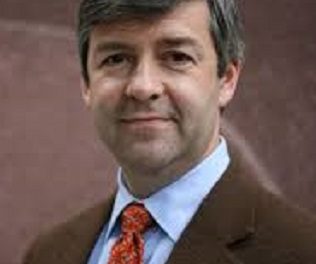 Robert Quinn
As part of the Mellon Strategic Global Partners Grant, the IA program was fortunate to welcome Robert Quinn to present, "We Leave Our Guns at the Door: The Essential Role of Higher Education" on April 4, 2016. Quinn is the founding Executive Director of the Scholars at Risk Network based at New York University.
Click here to learn more about the Robert Quinn lecture.
Ambassador Lakhdar Brahimi
The IA Program was honored to welcome Ambassador Lakhdar Brahimi to campus as the 2016 guest speaker for the Robert ('69) and Margaret Pastor Lecture in International Affairs. Ambassador Brahimi presented, "Syria: A National, Regional and International Tragedy" on March 11 to the Lafayette community.
Click here to read more about Ambassador Brahimi.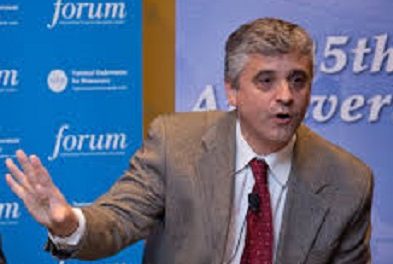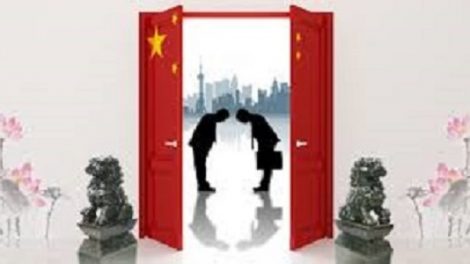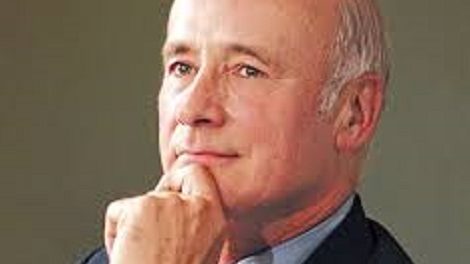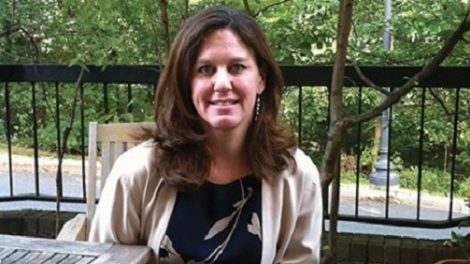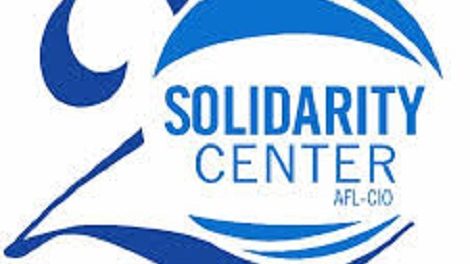 Turning Your Passion for Changing the World Into A Career
Lafayette alums Nalishha Mehta ('98) and Jeff Zimmer ('10) return to campus on Feb. 20, 2015 to host an information session about finding and landing jobs and internships in the non-profit world. Both Nalishha and Jeff are program officers with the Solidarity Center in Washington, D.C.